Carleton Place Market Update
The Real Estate Market in Carleton Place is hot so far this year.  Below is a summary chart of what has been happening year to date compared to the same time period last year.  But first, what have we been up to lately.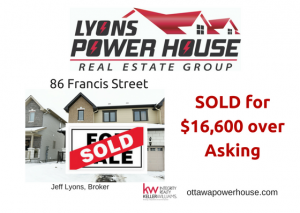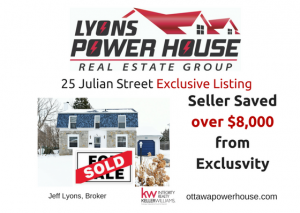 Proud to say that this property sold at the highest Sale/List price ratio of all properties sold in Carleton Place so far in 2018 at 105.3%
Below is comparison of the Carleton Place Market YTD vs. the same time period last year.
If you would like to be put on a regular distribution list for a Carleton Place Newsletter, please email me and I would be happy to add  you to the list at jeff@powerlyons.com
Level I Detail
Below is a bar chart showing how the market compares YTD 2018 vs. the same time period in 2017.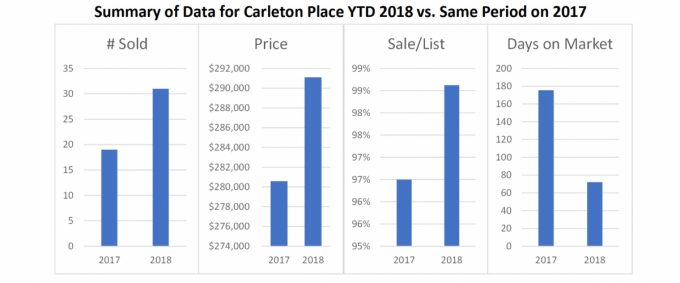 From the above bar charts we can see that # of properties, price, and sale/list price ratios have all increased substantially.  Also, average days on market is significantly lower for those properties that have sold.
Level II Detail


In 2018 row homes and semi-detached homes are selling fastest, much like the rest of Ottawa.
Level III Detail for 2018 YTD
The chart below breaks the data down further, for those who love the detail.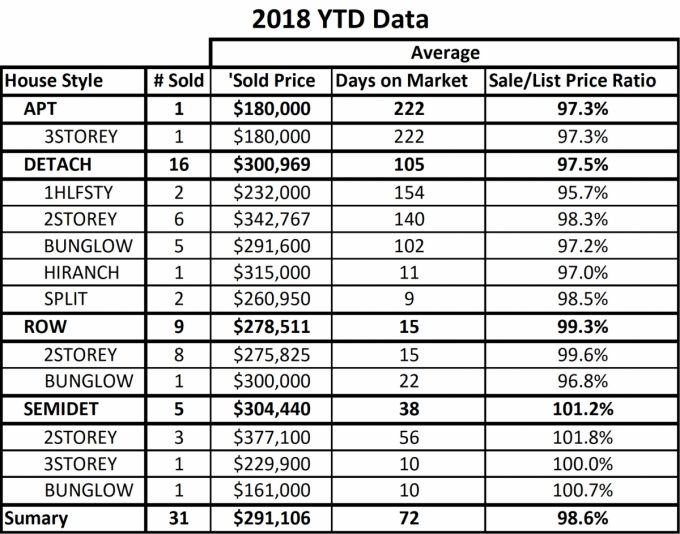 What is Currently on the Market
Click this link to see everything currently on the market – This link auto updates:) 
If you would like to be put on a regular distribution list for a Carleton Place Newsletter, please email me and I would be happy to add  you to the list at jeff@powerlyons.com